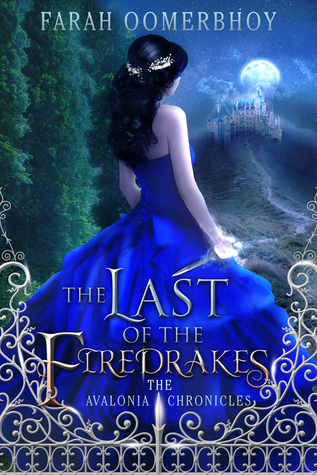 Goodreads Summary
16-year-old Aurora Darlington is an orphan. Mistreated by her adopted family and bullied at school, she dreams of running away and being free. But when she is kidnapped and dragged through a portal into a magical world, suddenly her old life doesn't seem so bad.
Avalonia is a dangerous land ruled by powerful mages and a cruel, selfish queen who will do anything to control all seven kingdoms—including killing anyone who stands in her way.
Thrust headlong into this new, magical world, Aurora's arrival sets plans in motion that threaten to destroy all she holds dear.
With the help of a young fae, a magical pegasus, and a handsome mage, Aurora journeys across Avalonia to learn the truth about her past and unleash the power within herself. Kingdoms collide as a complicated web of political intrigue and ancient magic lead Aurora to unravel a shocking secret that will change her life forever.
Where do I start with this book? It seemed like the action never let up, but the story didn't go too fast that it was hard to keep up. It was the perfect balance! The characters were developed and the settings and descriptions were dreamy.
One of my favorite quotes in the book is,
"Everything happens for a reason, and nothing is an accident. It is all part of a much larger divine plan," Duke Silverthorne said gravely, but in a surprisingly kind voice. "When difficulties come, we must see them as what they are—opportunities and a new path to discover your potential. How will you ever know the magnitude of courage you are capable of if you have never experienced the hopelessness of fear? (Kindle location 1218)" This quote represents what the book is about, overcoming hardship and discovering who you are. Aurora is such a great heroine who is adventurous and brave, and sometimes ends up in crazy situations, but luckily Rafe is there to help her.
Rafe is the hero of the story, and just one in a large cast of characters that help to make this story just so good.
I can't wait to see more of him.
I am eagerly awaiting the next book in what promises to be a fantastic series!
I received a free copy of this book in exchange for an honest review.